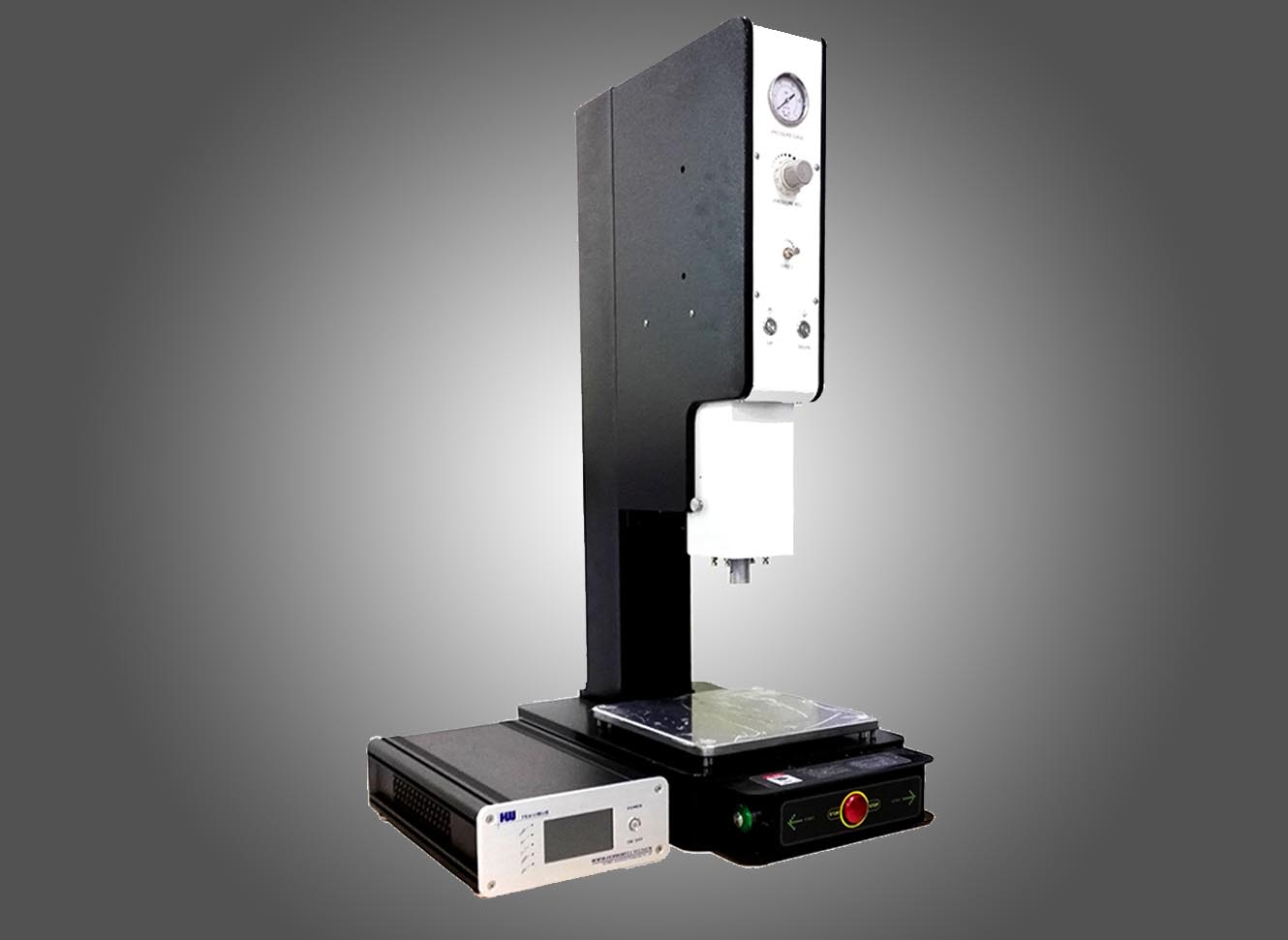 Hornwell ultrasonic plastic welding machines are with IGBT design, automatic tracking frequency. As standard ultrasonic welding machine, ultrasonic welder HW-2020U / 1525U applies ultrasonic system in 20Khz and 15KHz for plastic welding. Machine can be used for plastic ultrasonic welding, plastic ultrasonic stacking / riveting, ultrasonic inserting, plastic ultrasonic cutting.



Hornwell ultrasonic welders can be applied in toys industry, household industry, electronics industry, electrical industry, automobile industry etc.

Features:
1)High-strength frame design to meet high-precision welding requirements
2)Ultrasonic generator applies IGBT module to improve durability
3)Automatic frequency tuning, no need to adjust the resonance between horn and system
4)Machine base is with level adjustment
5)Digital transmission function
6)Automatic frequency self-checking at start-up to protect ultrasonic system
7) HMI
8)Time & Energy welding mode
9)Overload protection
10)QC display

Specifications:
Model: HW-2020U/HW-1525U
Power supply: AC 220V
Air source: 0.3-0.7Mpa
Dimension: 400*650*1000mm
Frequency: 20K/15K
Power: 2000W/2500W

Note: You are strangely to send us your plastic part specification, material information and welding requirement information to us for our analysis, then we can recommend you a suitable machine mode selection.